On location photo shoot session (photographer comes to you or meets at agreed location)
Temporary gallery of photos taken during session (for viewing and choosing headshot/s)
Basic editing of photos purchased
Delivery of images via email
Images can be burned to a cd/dvd and mailed to your address for an additional $5
Basic editing includes:
Color correcting
Removal of pimples and blemishes from skin and clothing
Whitening of teeth
What you receive:
One full size and cropped 8"x10" high resolution digital image file of image/s chosen
One full size and cropped 8"x10" low resolution for web digital image file of image/s chosen
Don't wait any longer? Tampa headshot will travel to you and take your headshot outdoors on location. Call us now (813-541-3145) or fill out the form on the home page and we will contact you, answer any question you have and schedule your next appointment.
Thank you for the fast service. We really enjoyed the process and the pictures are great.
Teresa Adee
Mother of Brooke Adee
Season 8 top 20 from
The Voice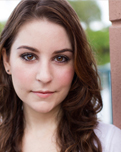 I just wanted to say that choosing which one(s) I liked best was incredibly difficult. As vain as it sounds, I've never been more pleased with photos of me. You did an amazing job capturing who I am and how I see myself!
Camille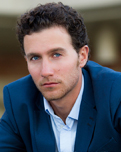 Tampa Headshots does incredible work. Wil, made sure I got exactly what I was looking for.His professional skills are of the highest quality. Absolutely the best photographer I have worked with.
Mike