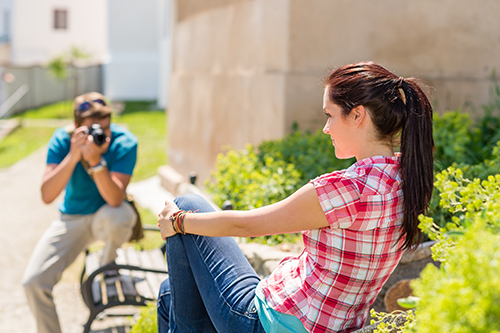 So you decided to get into modeling, acting or perhaps both? You've done a little research and now it's time to take action. It's time to get your headshot done. For some it can be a little scary or maybe it makes you a bit nervous, especially if it's your first time. If that's you, DON'T WORRY... Take a deep breath, relax, it's really easy and can be fun too.
First and foremost, We want to say Congratulations! For making the decision to act on your dreams. Some people dream but never take the steps needed to achieve them. We wanted to write this blog explaining a little about the experience and what to expect when working with us.
Our process is simple, comfortable and quick!
It all starts with your initial contact to us, either through our inquiry form on our home page (
www.tampaheadshots.com
) or via phone call. The best way to contact us is through the inquiry form. From there we will guide you the rest of the way and answer any questions you have concerning the
headshot service
. We'll discuss location of the shoot, common questions about hair, makeup and what to wear. Then we'll schedule a date and time for your headshot session. Now that's pretty simple, Right?
On photo shoot day, we'll meet at the agreed location and take as many pictures needed until we get the right one. Don't forget to bring comfortable shoes to walk in. Even though I like to plan and know exactly where I'm shooting, often times some walking and exploring is involved. The session normally last 30 minutes to 1 hour. After we're done, we'll shake hands and shortly after you will receive an email link to a gallery of your images taken during your session. This is where the really comfortable part comes in. You get to browse through all your photos in the comfort your own home. Once you know which photos you want, all you have to do is email us the corresponding number to the photos you chose and we will start the editing process.
Here's the quick part. Our turnaround time is two weeks from the time you respond back to us with the images chosen. More often than none, we will have your images ready within one week depending on the amount of photos ordered. I hope this blog eases your mind and encourages you to book an appointment with us.
Thanks all for reading this blog. Please feel free to drop any questions or comments.